Drazí přátelé OMF,
Připravil jsem toto prohlášení pro Ashley Haugenovou, aby to zítra přečetla na promítání Unrest ve Western Massachusetts  Department of Public Health (Odboru veřejného zdraví v západním Massachusetts). Je to nová informace ze studie vážně nemocných pacientů (Severely ill Patient Study – SIPS), kterou jsem také prezentoval v Londýně:
Učinili jsme značný pokrok ve vyhodnocení dat ze studie vážně nemocných pacientů. To nějakou dobu trvalo, neboť máme pouze jednoho vědce z oboru bioinformatiky, který vyhodnocuje ohromné množství dat.
Zjistili jsme, že existuje značné množství mutací, které jsou běžnější u pacientů s ME / CFS než u zdravé kontrolní skupiny.  To by naznačovalo, že tyto mutace činí pacienty náchylnější k tomu, aby měli ME / CFS. To by mohlo také svědčit o tom, že některé mutace jsou zodpovědné za vážný stav pacientů, které jsme studovali. Vidíme také velké množství metabolických změn, které byly předtím pozorovány u méně vážně nemocných pacientů. Tyto metabolomické odlišnosti mezi zdravou kontrolní skupinou a našimi vážně nemocnými pacienty jsou často mnohem větší než ve studiích s méně vážnými pacienty. Podrobnější analýza těchto dat nás možná povede k vývoji léčebných terapií.
Jedna z oblastí, kterou právě studujeme s použitím genetických a metabolomických dat, je možnost, že může existovat jedna nebo více metabolických pastí. To je stav metabolismu, který se u pacienta může vyvinout pravděpodobně působením fyzického stresu jako například infekce. Jak se jednou pacient dostane do tohoto stavu, už se z něj nemůže snadno dostat odpočinkem.
Zkoumáme biologii a analýzu systémových drah, která ukazuje, že metabolická past je možná a že některé z pozorovaných mutací ji činí pravděpodobnější. Pokud je tomu tak, měli bychom být schopni vytrhnout pacienty z tohoto stavu přesným metabolickým zásahem. Velmi doufáme, že by to mohla být jednorázová léčba, která by zabrala pouze pár dní a byla relativně levná.
Posílám pozdravy z Londýna,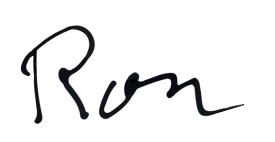 Ronald W. Davis, PhD
Ředitel OMF ME / CFS Scientific Advisory Board
Ředitel Stanford Genome Technology Center
OMF děkuje Lence za tento český překlad.