Kjære OMF Venn,
Jeg forberedte denne uttalelsen for Ashley Haugen til å lese i går på the Western Massachusetts  Department of Public Health screening av Unrest. Dette er ny informasjon fra den Alvorlig Syke Pasient Studien (SIPS) som jeg også presenterte i London:
Vi har gjort betydelige fremskritt i analysen av dataen fra den alvorlig syke pasient studien. Dette har tatt noe tid fordi vi bare har hatt en bioinformatisk forsker som har analysert den enorme mengden data.
Vi har funnet at det er et betydelig antall mutasjoner som er vanligere hos ME-pasienter enn i friske kontroller. Dette vil tyde på at disse mutasjonene gjør pasienten mer utsatt for å ha ME. Det kan også indikere at noen av mutasjonene er ansvarlig for alvorlighetsgraden av pasientene vi studerte. Vi ser også et stort antall metabolomiske endringer som tidligere har vært sett hos mindre alvorlige pasienter. Disse metabolomiske forskjellene mellom friske kontroller og våre alvorlige syke pasienter er ofte mye større enn i studier med mindre alvorlige pasienter. En mer detaljert analyse av denne dataen kan hjelpe oss i å utvikle behandlinger.
Ett område vi studerer for øyeblikket ved hjelp av de genetiske og metabolomiske dataene er muligheten for at det kan være en eller flere metabolske feller. Dette er en metabolsk tilstand som en pasient kan utvikle, muligens forårsaket av fysisk stress, som en infeksjon. Når en pasient er i denne tilstanden, kan de ikke enkelt komme seg ut ved hvile.
Vi gjennomfører systembiologi og pathway analyse som viser at en metabolsk felle er mulig, og at noen av de observerte mutasjonene gjør det mer sannsynlig. Hvis dette er tilfelle, bør vi kunne presse pasienter ut av denne tilstanden ved en spesifikk metabolsk intervensjon. Vi håper at dette kan være en engangsbehandling, ta bare noen få dager, og være relativt billig.
Sender hilsener fra London,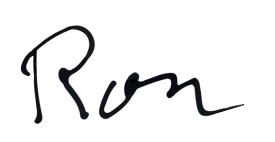 Ronald W. Davis, PhD
Director, OMF ME / CFS Scientific Advisory Board
Director, Stanford Genome Technology Center