OMF Ambassador Jennie Jacques' Special Message:
#TripleGivingTuesday is Almost Here!
My name is Jennie Jacques and I'm proud to be an Open Medicine Foundation (OMF) Ambassador. One of the best things about being an OMF Ambassador is that I get to share the exciting news that OMF will kick off their annual #TripleGivingTuesday campaign on October 20, 2020!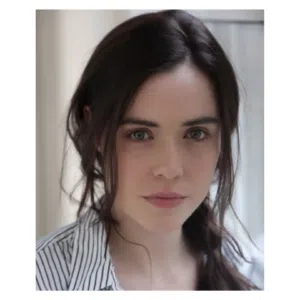 Thanks to generous donors from across the globe, any amount you donate to OMF any day of the week… starting October 20… will be triple matched through International Giving Tuesday, December 1, 2020. Yes! You read that correctly! Three is the magic number!
You may have seen my baking campaign, @Bake4MECFS, a virtual fundraiser for OMF, with a fun panel of exciting celebrity judges. When you enter any time from October 20 to December 1, your donation gets tripled! Even more reason to join in! Visit
www.bake4mecfs.com to learn more.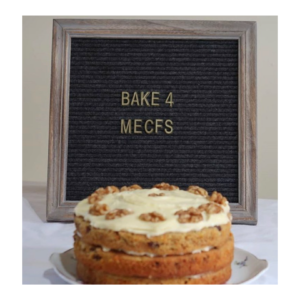 Don't forget, donating isn't the only way to participate in #TripleGivingTuesday! You can also help energize the campaign by spreading the word on social media, creating your own digital fundraiser, or emailing your friends and family to let them know of the opportunity to have their gift tripled. OMF has created new toolkits that make it simple. Check them out now!
And be sure to follow OMF on social media (@OpenMedF), as there is an exciting announcement to come, research developments to be shared, and stories from the community to be told.
This is the time to act. ME/CFS is a devastating and life-altering disease affecting up to 20 million people worldwide. Many more may now be at risk of developing ME/CFS after contracting COVID-19, as viruses may be common triggers for this disease. While its impact is widespread and debilitating, no FDA approved treatments exist for ME/CFS, and people are left to suffer. We need to help these people who are missing and in pain.
Fortunately, there is hope. OMF is leading research and making real headway. But to succeed, a foundation must have funding. Please consider donating to triple your impact on research into ME/CFS and related complex diseases.
Every little bit helps — if you have pennies to spare, please consider donating. Despite these difficult times, it is beautiful to know that we can still come together to spread kindness and empathy knowing OMF will triple it.
Thank you for your support, from my heart,
Jennie Jacques
Jennie Jacques
Actress & OMF Ambassador