A Message from Ron Davis
I'm excited to announce that we have added two eminent Stanford engineering researchers to expand our red blood cell deformability project.
Eric Shaqfeh, PhD, is famous for his computational modeling of microfluidic flow. His past work has been modeling air flow over aircraft wings to increase fuel efficiency. He has done extensive work with the Department of Defense and has access to their powerful computer facilities. He has just completed his chairmanship of Stanford's Chemical Engineering Department and is excited to start a new project.
Juan Santiago, PhD, is a  mechanical engineering professor, world-famous for his ingenious designs of small, low cost devices, many of which are used in medicine. We have worked with him for many years and I've been very impressed with his design skills. He often comes up with very simple and robust designs that transform a field. When he heard about our project on red blood cell deformability, which now requires a blood draw and expensive equipment and complex image analysis with considerable computational time, not suitable for a doctor's office, he was excited to take up the challenge to apply his skills and develop a device that will be simple and cheap to use.
Dr. Shaqfeh and Dr. Santiago plan to work together, along with Mohsen Nemat-Gorgani, PhD, Biochemist at the Stanford Genome Technology Center, and Anand Ramasubramanian, PhD, Biomedical, Chemical, and Materials Engineer, San Jose State University, to develop this technology into a diagnostic tool for ME / CFS.  I was so pleased that all four of these outstanding scientists attended the recent 3-day Working Group meeting at Stanford, along with their students. It was wonderful to watch their enthusiasm grow as they collaborated and made plans for their research during the breaks!
Due to the dedication and hard work of OMF, the different aspects of this project have been funded and are now in progress. I'd like to express my gratitude to these creative scientists and to OMF for enabling this work to proceed.
Below is a description of their research, as well as one additional outstanding project that the Scientific Advisory Board has approved for OMF funding. Jonas Bergquist, PhD, is unique in his ability to use cerebral spinal fluid to investigate molecular components that might be used as a diagnostic biomarker as well as giving us new insight into the neurological aspects of ME / CFS. Dr. Bergquist was also an enthusiastic participant in the 3-day Working Group meeting, and his great sense of humor made it especially fun to have him there! Be sure to watch his Community Symposium talk on YouTube to discover a traditional Swedish food.
We are continuing to work day and night to find a treatment and cure as fast as possible.
Sincerely,



Ronald W. Davis, PhD
Director, OMF Scientific Advisory Board
Director, Stanford Genome Technology Center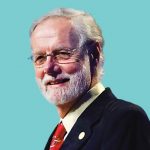 ---
OMF Funds Four Additional Research Projects for a Total of $241,670
Red blood cells (RBCs) transport oxygen from the lungs to the cells of your body and then carry carbon dioxide from your cells to your lungs. For RBCs to get to all these cells, they need to be able to flow through small blood vessels with minimal friction. Ultimately, this requires RBCs to be smooth, rounded, and elastic. Alterations in these properties of RBCs can occur during chronic inflammatory diseases like sepsis, and we have found that this deformability is also occurring in ME / CFS. For more information on RBC deformability, click here.
These observations along with new technology available for measuring RBC deformability prompted engineers from Stanford and their collaborators at San Jose State University to examine RBC deformability in ME / CFS. The following three projects will develop and evaluate a device to rapidly determine the 'deformability' of RBCs as a potential biomarker for ME / CFS.
---
Triple Tuesday OMF now through November 27.