From the desk of Ronald Tompkins, MD, ScD
Chief Medical Officer, Open Medicine Foundation
#TripleGivingTuesday Research News
Transforming the Diagnosis and Treatment of ME/CFS, Post-Treatment Lyme Disease and Fibromyalgia
During the final week of Triple Giving Tuesday, I'm delighted to share an update with you about a remarkable project that aims to drastically improve and streamline the diagnosis and treatment of people with chronic complex diseases.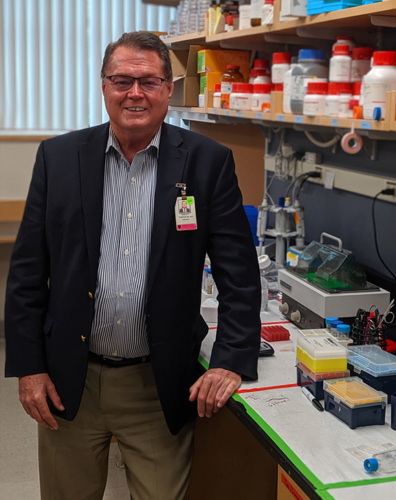 As you may know from personal experience, many primary care physicians lack the dedicated time to properly diagnose chronic complex diseases such as ME / CFS, with the result that most people with these diseases are either not diagnosed or misdiagnosed.
We are creating a "Personalized Automated Symptom Summary" or PASS, which is a tool that  bridges  the communication gap between patient and doctor,  helping patients to more accurately and efficiently convey their symptoms to their treating physician.
This project is under my direction as co-lead of the OMF funded Harvard ME/CFS Collaboration, in partnership with Dr. Lewis Kazis at the Boston University School of Public Health, with extensive participation and funding from OMF and its supporters. Using machine learning and artificial intelligence, the PASS tool will enable the patient to create a symptom summary in less than 30 minutes that accurately describes their current symptoms in great detail  from their own perspective.
Through this tool, a patient can provide their clinician personalized and specific symptom descriptions and significantly improve their diagnosis and treatment options.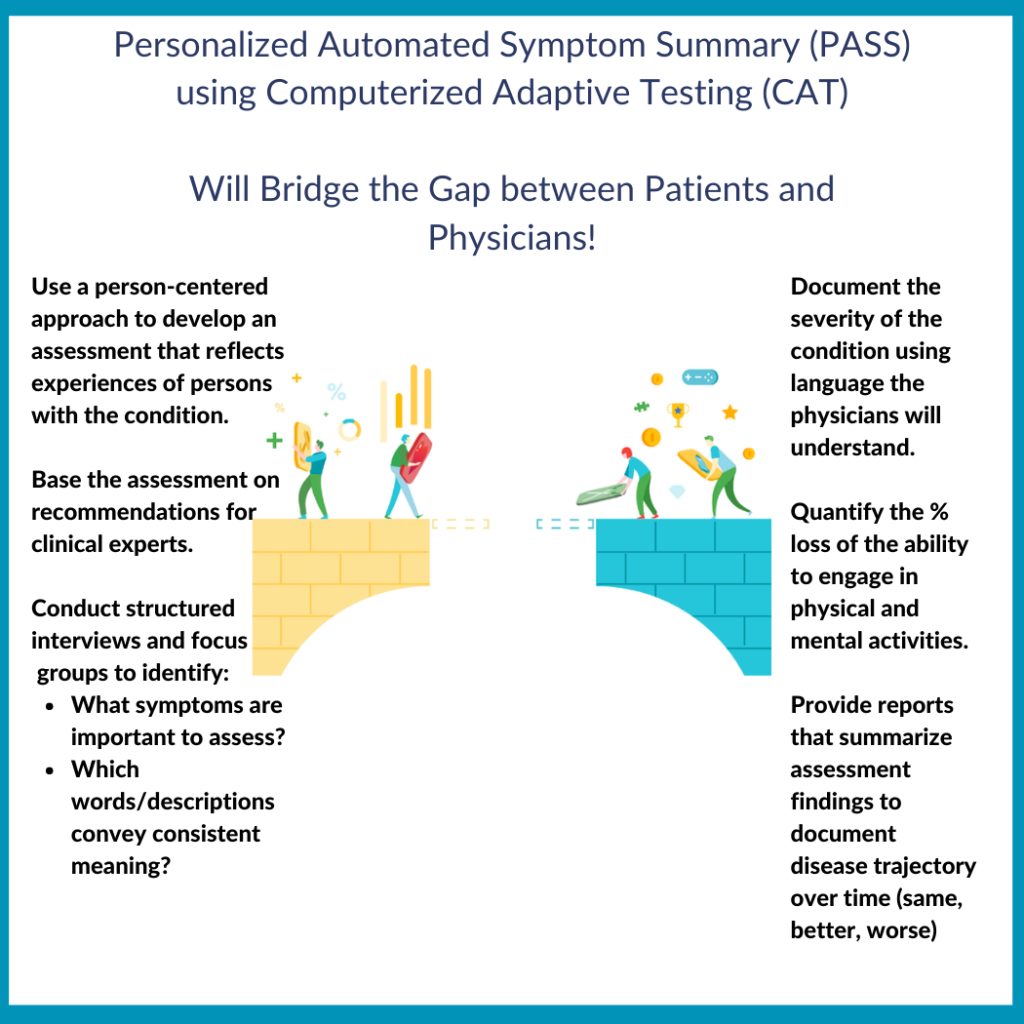 Collaboration is Key
Because many chronic complex diseases have overlapping symptoms, we have engaged a diverse team of experts and advocates to represent the ME/CFS, Post-Treatment Lyme Disease and  Fibromyalgia communities. Our partners will provide project oversight and ensure that each disease and its defining symptoms are accurately represented during the PASS tool development. 
This is an exciting and unique opportunity for the Harvard Collaboration to work closely with fellow chronic disease experts and pool our knowledge to improve diagnostic and treatment outcomes for patients with chronic complex diseases. We believe this new tool will facilitate the patient's initial encounter and suggest testing, treatments, referrals, and follow-up management strategies.       
As of publication, our current list of strategic partners includes:
Bay Area Lyme Foundation
Massachusetts ME/CFS & FM Association
#MEAction USA 
Solve ME/CFS Initiative
A Patient-Centered Approach 
So what does all this mean for patients with an undiagnosed chronic illness? Or someone seeking better medical treatment? We envision that the PASS tool will help both the patient and their doctor, providing a more streamlined and personalized healthcare experience for people seeking a diagnosis, for patients managing their symptoms, and for doctors treating those with chronic, complex diseases. 
A Request from Linda Tannenbaum, Founder & CEO/President:
I am very excited about the potential benefit of the PASS tool to improve clinical care! Please join OMF on our journey to transform the diagnosis and treatment of ME/CFS, Post-Treatment Lyme Disease and  Fibromyalgia. Research is never fast. But by donating today, you help ensure that we have the resources necessary to fulfill this project's promise — along with many others — to advance the clinical care of people with chronic, complex diseases. 
Learn more about the PASS tool by visiting the OMF funded Harvard Collaboration website, and stay tuned for updates in 2021 about this groundbreaking initiative! 
There's no better time to give — Your gift of any amount will be tripled from now until December 1, 2020, giving you the exciting opportunity to accelerate these critical research projects and provide hope for people with chronic complex illnesses worldwide. 
Support these innovative projects by donating to OMF's 2020.
 #TripleGivingTuesday campaign today!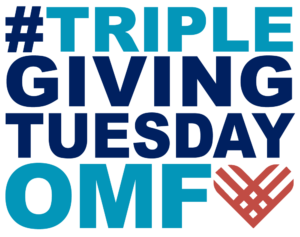 It's with your support that we're leading critical research and delivering hope for millions.