#TripleGivingTuesday Research Feature
A conversation with Dr. Alain Moreau: Three groundbreaking research projects underway! 🔬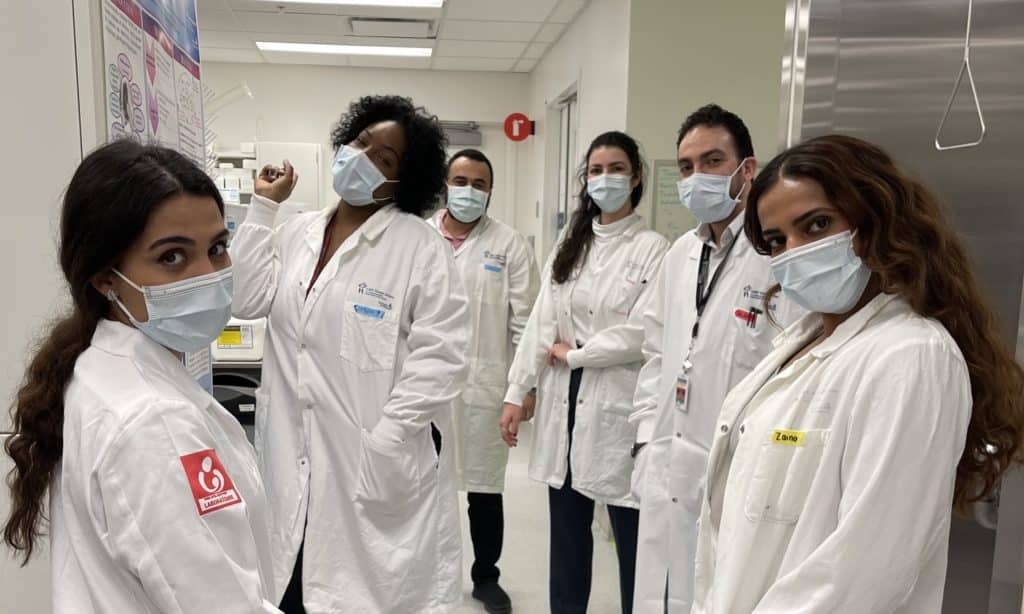 It's the third week of #TripleGivingTuesday, OMF's largest fundraising campaign of the year! When you give to OMF between now and November 30, your gift is TRIPLE matched — that's triple the research impact!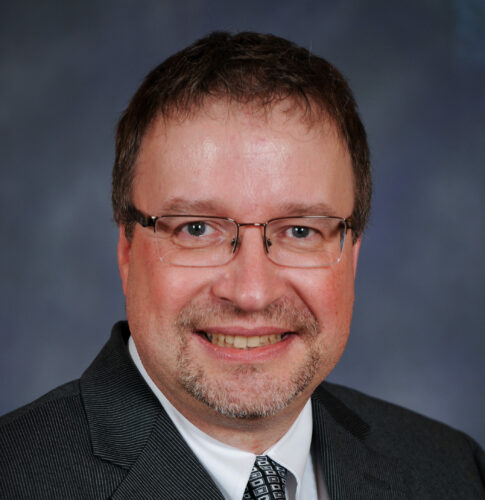 In honor of the campaign, we are pleased to share with you a new interview with Alain Moreau, Director of the OMF established ME/CFS Collaborative Research Center at the CHU Sainte-Justine/ Université de Montréal. Recently, Dr. Moreau discussed with us three groundbreaking projects underway at the Collaborative Center at Montréal!
How did you first enter the field of ME/CFS research?
In 2015, I was the Director of Research and Chief Scientific Officer at CHU Sainte-Justine University Hospital in Montreal. A friend (Dr. Morris Duhaime) requested my advice about the research priorities in the field of ME/CFS, how to increase research capacity, and what should be done to accelerate the discovery of biomarkers and treatments.
Per his request, I submitted my scientific report regarding the current state-of-the-art in the field of ME/CFS. I found the limited knowledge available for a disease affecting millions of people worldwide very troublesome. After that, I suggested a research proposal to a private foundation, which was accepted and funded.
What was most surprising to you when first learning about this disease?
ME/CFS is probably the last 21st-century medical enigma affecting millions worldwide. Despite such a high incidence and the alarming rise of affected people, only a few groups of researchers were investigating this complex chronic disease. Furthermore, because ME/CFS is an orphan disease (a common condition that has been ignored) due to the historical lack of recognition as a real physical disease, there has been a delay in researching and developing innovative treatments.
Can you give us a bit of a background on the projects you're working on now?
Currently, we are working on three research projects:
MAESTRO-ME (Multi-omic Approaches to Resolve Myalgic Encephalomyelitis)

SCOPIMED (Study of COVID- 19 survivors' Profiles for detection of Myalgic Encephalomyelitis Development)

DOMINO-ME (Deep proteome and Metabolome profiling to decode Myalgic Encephalomyelitis)
MAESTRO-ME: The overarching goal of this project is to identify biomarkers (in plasma and urine) for the diagnosis of ME/CFS, classify patients in subgroups associated with symptom severity, and predict their therapeutic response to drugs that can be repurposed to treat ME/CFS.
We have so far uncovered 11 different microRNAs associated with ME/CFS that can differentiate ME/CFS patients from healthy patients with 90 percent accuracy!
Secondly, we identified additional circulating proteins (for instance, thrombospondin-1) associated with specific symptoms (POTS, brain fog, fatigue, etc.) that could be targeted by drugs currently used to treat other diseases.
SCOPIMED: The goal of this research proposal is to understand the molecular mechanisms underlying the development of persistent symptoms following COVID-19 infection in non-hospitalized patients. Recent estimates suggest that around 30 percent of non-hospitalized patients will develop Long COVID. Our research team is well-positioned to provide a comprehensive understanding as to why some COVID-19 survivors develop ME/CFS and related chronic conditions (e.g., FM) while others do not.
ME/CFS researchers understand that viral infections, combined with other factors, likely contribute to the onset of ME/CFS and related conditions. However, it is also essential to identify the molecular mechanisms leading to the development of these conditions.
Additionally, this project aims to distinguish ME/CFS symptoms from other types of symptoms in people with Long-COVID,  as early as possible. Such an approach can lead to the evolution of algorithms predicting their clinical trajectories. It also offers an opportunity to identify targeted treatment strategies.
DOMINO-ME: The goal of this project is to better understand the molecular mechanisms underlying ME/CFS pathophysiology and the variability of the symptoms. Ultimately, this can lead to the identification of treatment targets and intervention strategies.
The DOMINO-ME project will expand on our deep phenotyping characterization of ME/CFS patients, (the process of visualizing how the molecular mechanisms underlying ME/CFS present themselves), developed during the MAESTRO-ME project. By combining proteomics and metabolomics plasma sample profiling, we hope to discover strategies to uncover the process in which ME/CFS develops.
DOMINO-ME mobilizes three OMF Collaborative ME/CFS Research Centers (Melbourne, Montreal, and Uppsala) and is a good example of what can be achieved when multidisciplinary research teams collaborate. 
It is amazing news that your team has so far uncovered 11 different microRNAs associated with ME/CFS that are capable of differentiating ME/CFS patients from healthy patients with 90 percent accuracy.  What is the significance of this finding, and what do you hope will come of it?
These microRNA differential expression signatures can discriminate ME/CFS subjects from healthy controls and can potentially be a tool for predicting therapeutic responses with machine learning algorithms. This new diagnostic microRNA panel is now used for the SCOPIMED project to confirm the diagnosis of ME/CFS among individuals suffering from Long-COVID.
 What else are you hoping to learn from your current research projects?
Besides developing and validating new diagnostic/prognostic biomarkers and clinical tools, we hope to soon confirm therapeutic targets that can be treated by drugs currently used for other conditions.
What gives you the most hope for the future of ME/CFS research and patients? 
Open Medicine Foundation has created a unique collaborative research ecosystem that is certainly a game-changer in the field of ME/CFS. By promoting excellence in research and sustaining collaboration between different centers and investigators, OMF brings us closer to a cure for ME/CFS. It takes time and multiple investments to arrive at trailblazing discoveries, and I am sure that we are at the brink of achieving that in the near future.
See a word you don't understand? 
Want to deepen your understanding of what we're researching? 
Join us in this outstanding effort to uncover answers as we boldly move closer to the discovery of a diagnostic test, treatments, and a cure for ME/CFS and related multisystem chronic, complex diseases. All donations to OMF will be TRIPLED from now until November 30, giving you the exciting opportunity to triple your support of this innovative research.