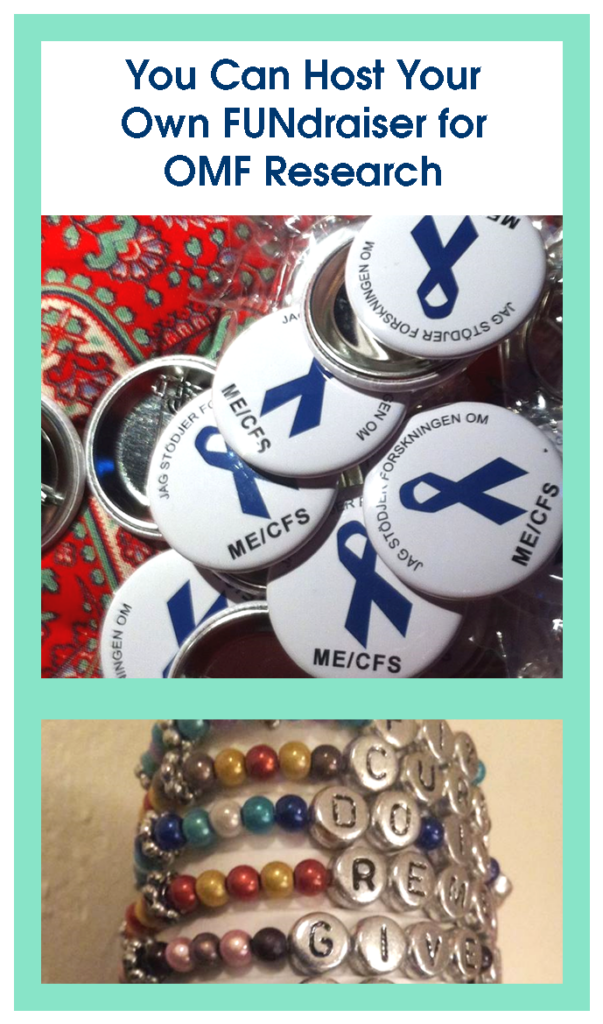 Our foundation's research is all about bringing relief to patients. We are so grateful that so many patients and their loved ones have put their trust and energy into the research we are doing. From all over the world, they are being creative and strategic in using whatever resources they can gather to raise funds for this groundbreaking science. Here is a list of their successes:
$1,237 donation on April 23, 2016 – The ME/CVS Verniging (ME / CFS Association) in the Netherlands hosted a showing of the film "Forgotten Plague" as a fundraiser.
$1,850 donation on September 16, 2015 – Cecilia Ekhem from Sweden raised funds by selling her poetry.
$940 donation on January 13, 2015 – Ellinor from Sweden raised funds by creating and selling ME / CFS awareness pins and keychains.
$2,570 donation on May 11, 2014 – Kelsie from Canada raised funds through a Zulu challenge (obstacle course race).
$3,035 donation on May 1, 2013 – Candace Silva-Martin, Lynn Riggio, and George Washington University Volleyball Team raised funds through a charity volleyball tournament.

Want to do your own FUNdraiser for OMF research? Here are some ideas and instructions.