---
Linda Tannenbaum Named 2017 Advocate of the Year
There's an Angel Among Us – Linda Tannenbaum Is Offering Genuine Hope to ME / CFS Patients (Shared from ProHealth)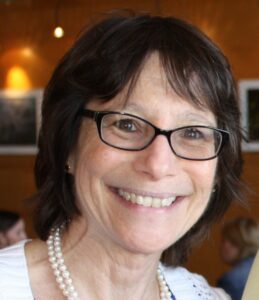 ProHealth is proud to name Linda Tannenbaum, founder of Open Medicine Foundation, as ProHealth's 2017 ME / CFS Advocate of the Year.
ProHealth founder, Rich Carson said, "Linda is a bottomless pit of compassion and a tower of integrity. She's a woman on a mission, with a razor-like focus on finding a cause and a cure."
The article shares OMF's background, Linda's very personal mission, and ends with some hopeful words: "For perhaps the first time ever, ME / CFS patients have a legitimate reason for genuine hope––hope for effective treatments and even hope for a cure." Read the full article here.
---
IIMEC13: Ronald W. Davis, PhD Speaking in London
The annual Invest in ME Research International ME Conference (IIMEC) has announced that Ronald W. Davis, PhD will be a speaker at both the Biomedical Research into ME Colloquium on May 30-31, 2018 and Invest in ME Research International ME Conference (IIMEC13) on June 1, 2018 in London.
OMF will again be hosting a table for Linda Tannenbaum and Ron Davis to greet conference participants. If you will be attending the patient day, please stop by and say hello.
To see the agenda and register for IIMEC13, please click here.

---
OMF to Attend ME / CFS Conference in Montreal
OMF is pleased to be attending the upcoming first Canadian Collaborative Team Conference in Montreal from May 3 – 5, 2018. This conference is the first of its kind in Canada and will bring together experts from around the world to share knowledge and develop an agenda to further ME / CFS research. (Conference will be in English.)
The three-day conference, Advancing an International Research Agenda to Address ME / CFS Research Priorities, lists an exciting program, with an educational symposium on the diagnosis and management of ME / CFS, lectures covering current research and advances, and a roundtable discussion that will join an international group of clinicians and researchers to outline research priorities.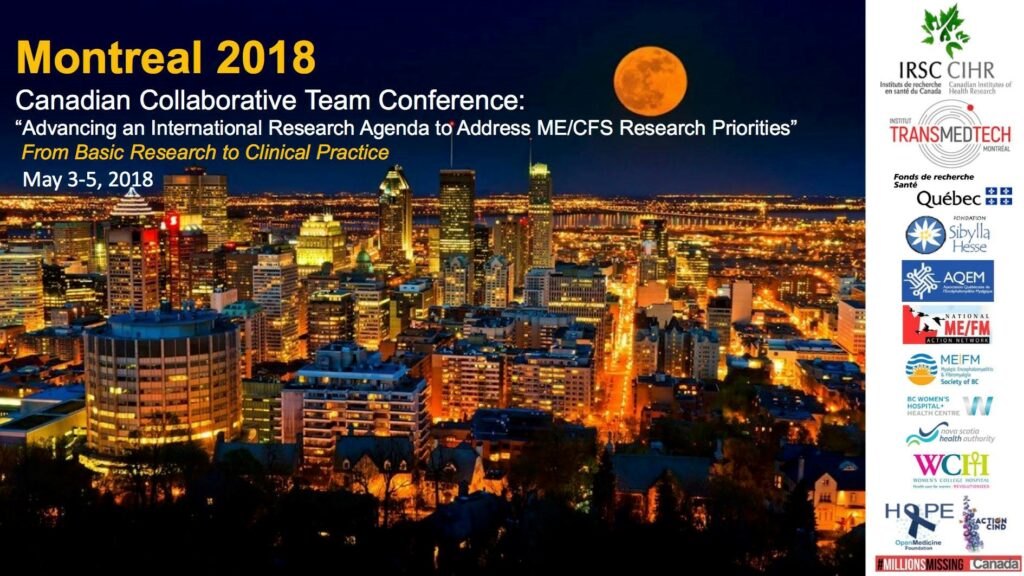 We are excited to share that Ronald W. Davis, PhD, will be giving a talk titled, "An integrative, molecular, data-and technology-driven approach to ME / CFS", and Linda Tannenbaum, CEO/President will be speaking about "Open collaboration and patient engagement a must". Linda will also participate in a roundtable discussion on "Creating a Transformative Research Agenda for ME / CFS".
Other well-known researchers speaking at the conference include Dr. Maureen Hanson and Dr. Jonas Bergquist, members of the OMF Scientific Advisory Board.
Day two of the conference, May 4th, is open to the community. We encourage our Canadian friends to join us for this day. OMF will host a table, please stop by and say hello. For more information and to register, please visit the conference registration.
---
End ME / CFS Worldwide Tour … Netherlands & Italy
"Hope is a little light in your heart that will give you courage today and strength tomorrow"
Linda Tannenbaum, CEO/President, will once again embark on a European Tour of Hope in June, visiting the Netherlands and Italy after attending the Biomedical Research into ME Colloquium and Invest in ME Research International ME Conference (IIMEC) in London.
OMF's End ME / CFS Worldwide Tour – Accelerating Collaborative Research:
Linda will present an OMF research update, share hope, and raise awareness.
Netherlands: June 3rd. Host: ME/cvs Vereniging. Speakers: Linda Tannenbaum & Dr. Ruud Vermeulen.
Italy: June 8th. Host: CFS Associazione Italiana onlus and Associazione CFS Veneto onlus. Speakers: Linda Tannenbaum, Prof. Umberto Tirelli and other leading ME / CFS clinicians.
---
Recent & Upcoming Events
ME / CFS Clinicians Summit was hosted at the Bateman Horne Center in Salt Lake City, Utah. This meeting was a collaborative effort to bringing together top expert ME / CFS clinicians to discuss diagnosis and treatment. Read more about the Summit here.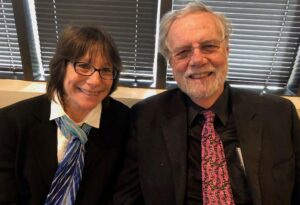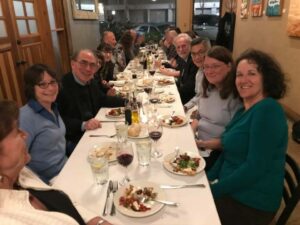 ME / CFS Foundation South Africa recently hosted over 160 guests for a screening of Unrest in Cape Town. Linda Tannenbaum skyped in for Q&A to help educate healthcare professionals including medical doctors, psychiatrists, psychologists, physiotherapists, nurses, occupational therapists, and neurologists. Read more about the event here.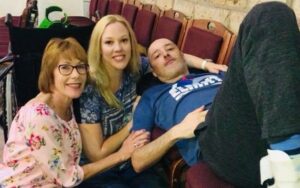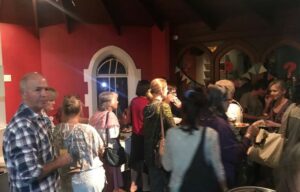 On March 16, 2018 Unrest will be shown to a special audience of government officials and clinicians in Buenos Aires, Argentina. Following the screening, Linda Tannenbaum will participate via skype. The organizers will translate Linda's talk and Q&A. We are honored to be a part of improving the lives of patients in South America.
The Massachusetts Department of Public Health in conjunction with the Massachusetts CFIDS/ME & FM Association are hosting a special screening of Unrest for public health and healthcare professionals, scientists and researchers only on Tuesday March 27, 2018. Ronald W. Davis, PhD, will be a part of the post-screening panel via skype with Jennifer Brea and other healthcare professionals. In addition, Dr. Davis will be meeting individually with interested scientists to learn how their work might fit with ME / CFS research.
A Day of Unrest in Honor of the Gelpi Family – In honor of the Gelpi family, life-long friends are organizing a fundraiser with a screening of Unrest at the historic Avalon Theatre in Grand Rapids, Colorado on Sunday, April 22, 2018. Linda Tannenbaum will attend the event and speak about OMF's research. To learn more, click here. Tickets can be purchased here.
---
In Memoriam
It is with great sadness that we announce the passing of H. Kenneth Walker, MD, a founding member of OMF's Board of Directors.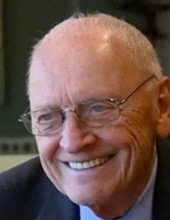 Ken was a Professor of Medicine, Neurology, and Global Health at Emory University and Grady Memorial Hospital in Georgia. He was a great humanitarian. Linda Tannenbaum said, "He was a wonderful and giving man and will be very much missed." OMF Board Member Deborah Rose added, "May he be remembered for all of the help that he brought to millions of people around the world."
Click here to read Dr. Walker's obituary.
---
OMF Science Wednesday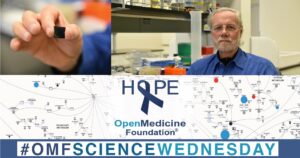 Every Wednesday OMF shares the #OMFScienceWednesday post about the science that OMF is supporting: background on key areas, updates on the latest research, explanations of topics relevant to ME / CFS, and more.
To ensure that you have access to this important news, each newsletter will provide you with links to each of the stories in the last few weeks. To build our international family, these posts are also translated into many languages. Visit our Science Wednesday archives here and translations here.
OMF-funded research: diagnostic and drug-screening technology – Facebook
OMF-funded research: T cells and molecular immunology – Facebook
What do T cells and B cells do? – Facebook
Olav Mella talks autoimmunity and metabolism in ME / CFS – Facebook
---
A Message from Linda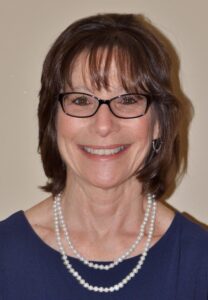 There are many wonderful people that have helped us behind the scenes for many years and H. Kenneth Walker, MD, MCP, FAAN, was one of those special remarkable and beloved individuals.
In addition to his many achievements as a professor of medicine and neurology at Emory University School of Medicine, Ken played an indispensable role in supporting and promoting OMF's work from the very beginning, even prior to our official founding in 2012. He remained an active board member for many years, and we will always remember his dedication to our work and to making life better for ME / CFS patients. Our thoughts are with Ken's family and friends as they mourn his loss.
I am deeply saddened by Ken's passing and am tremendously grateful for his leadership and commitment to helping others.
As we move forward, with our grateful thoughts of Ken, we want to thank you, our community and our generous donors including the incredible philanthropist, "Pine", as we accelerate our current research projects and start new ones this year. It is my personal commitment to do whatever I can to accelerate research to find answers.
Thank you for helping to spread our message of hope.
With hope for all,


Linda Tannenbaum
CEO/President
Linda@omf.ngo
---
Create your legacy.
Please consider including OMF in your will & estate plans. Learn more.
Host an Event or a Non-Event to support OMF's research on CrowdChange.
Learn more about other Team OMF events and create your own fun.
Do you shop on Amazon? In the US, register for Amazon Smiles and a percentage of your purchase will be donated to OMF.