TED Talk Brings New Awareness to ME / CFS
ME activist, turned film director and producer, Jennifer Brea, took center stage at a recent TED Talks event and brought her audience to their feet. Jen begins her story when she first became ill five years ago. She shared the frustration, angst and obstacles she's encountered in seeking treatment for her condition as she was repeatedly misdiagnosed and minimized.
Jen brings home the lack of government research funding, ignorance in the medical community, and the extreme gender bias that continues today.
At one poignant moment as she nears her conclusion, Jen talks about the need to be open and to say "I don't know." Jen states, "when we say I don't know, that is when discovery can start."
This inspiring TED Talk will help the ME / CFS community spread our message. Please watch it and share it with your community. Thank you Jennifer Brea for sharing your story.
Unrest to Premiere at the Sundance Film Festival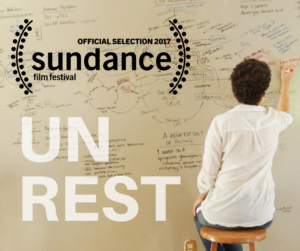 #MEAction co-founder Jennifer Brea created, directed, and produced Unrest to educate the world about the battle that ME / CFS patients around the globe face. The film has been selected to premier at the upcoming Sundance Film Festival. The premiere showing will occur this Friday evening, January 20. We are honored that Dr. Ronald Davis, Linda Tannenbaum, Ashley Davis, and Janet Dafoe will be among Jennifer's invited guests.
In this story of love and loss, newlyweds Jennifer Brea and husband,Omar, search for answers as they face unexpected obstacles with great heart. Often confined by her illness to the private space of her bed, Jen is moved to connect with others around the globe. Utilizing Skype, she unlocks a forgotten community with intimate portraits of four other families suffering similarly.
Jennifer Brea's wonderfully honest portrayal asks us to rethink the stigma around a disease that affects millions of people. Unrest is a vulnerable and eloquent personal documentary. We are certain that most of our readers will feel the draw and impact.
OMF at Precision Medicine World Conference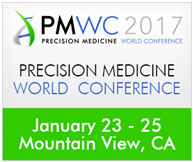 OMF is looking forward to new learning opportunities at the upcoming the Precision Medicine World Conference. OMF is a proud media sponsor of the event.
Dr. Ronald W. Davis, Linda Tannenbaum, and Scientific Advisory Board Member, Dr. Andreas Kogelnik will attend the conference. Dr. Kogelnik will also be presenting at the conference about ME / CFS. This is the leading conference for personalized medicine that brings together authorities in healthcare and biotechnology focusing on precision medicine. We are looking forward to a very productive meeting.
LOOKING FORWARD
Webinar by OMF's Scientific Advisory Board Director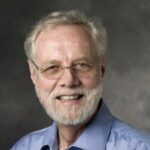 This February, Dr. Ronald W. Davis will host a live webinar to give an exciting research and progress update on all that has been happening at OMF with the Severely ill Big Data Study, the Metabolomics validation study and what is planned for the coming months. Watch your inbox for the date and registration details. Coming soon.
Parents and M.E.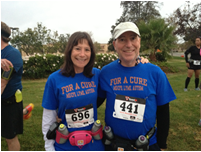 Linda and Don Tannenbaum are getting ready to launch an OMF Global Parents and M.E. tour visiting parents, caregivers and patients in many U.S. cities, the UK, Isle of Man, Northern Ireland, Belgium, Norway and Sweden. Stay tuned for more details, times and dates.
One Child Helping Another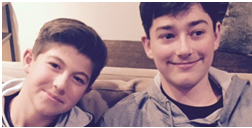 Thirteen-year-old Brent is devastated over what has happened to his friend Nick. Nick, 15, has been sidelined from his high school days by ME / CFS so his friend Brent is not sitting idly by. Brent has set a special project called "Help Nick find a way out of CFS" to raise money to support OMF's revolutionary research. As his Bar Mitzvah project, Brent has raised $400 toward his $500 goal in just three days.
One person truly can help to change the world. Thank you Brent for helping Nick and millions of people just like him around the world.
If you would like to create your own fundraising program, please visit OMF's Crowdchange page and get started today.
Open Medicine Foundation
Tax ID: 26-4712664
Our Mission:
To support collaborative medical research to find effective treatments and diagnostic markers.
To communicate, engage and inform the patient community.
To help drive & support scientific meetings for continued global collaboration.

A Word from our CEO/President:
We begin 2017 with great promise. With tremendous U.S. and International support, we are grateful to all of our study participants, donors, followers, bloggers and social media fans as well as our boards and volunteers that continue to help keep this ground-breaking research moving forward and communication flowing.
As OMF enters our 5th year, we are excited by the progress that our revolutionary research is making and by the outpouring of support from around the world.
Thank you becoming a part of the OMF family and being our partner in finding answers.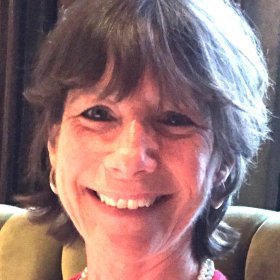 With Hope, Linda
Linda Tannenbaum, CEO/President
Open Medicine Foundation
www.openmedicinefoundation.org
Linda@OpenMedicineFoundation.org
Fast-tracking revolutionary research for ME / CFS
and related chronic complex diseases.

Facebook feed
[custom-facebook-feed]