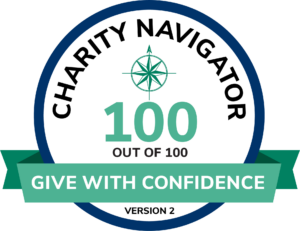 OMF Awarded Score of 100 on Charity Navigator!
OMF is proud to share that we have received our second score of "100 Encompass Rating" in the Leadership & Adaptability category on Charity Navigator! Last year, we received a score of 100 for the Finance & Accountability category. 
Charity Navigator (CN) is one of the United States' largest and most-utilized evaluators of charities that helps donors to give to charitable organizations with confidence.
OMF's score of 100 serves an assessment of the organization's leadership capacity, strategic thinking and planning, and ability to innovate or respond to changes in constituent demand/need or other relevant social and economic conditions to achieve the organization's mission. 
You can view OMF's Charity Navigator page here.