New Hub of ME / CFS Research Opens at Harvard Plus the "Hidden Gem" and New Insights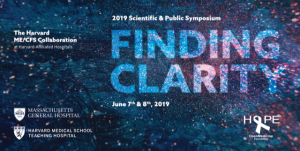 The skeptic in me reared its head when I heard the OMF was funding a new ME / CFS center at Harvard. Was this going to be a real "Center" – a real research hub – I asked myself suspiciously – or was it going to be something else less ambitious?
I'm eating craw. This is the real deal. Ron Tompkins and Wengzhong Xiao have already enrolled a surprisingly large array of collaborators, and if all goes well, they're just getting started.This new hub of ME / CFS research has the potential to make a major difference in this disease.
Plus, find out some interesting new insights coming out of the Severe ME / CFS study, a veritable explosion of grant applications coming out of Stanford, and check out the "Hidden Gem" the OMF has funded which could reap dividends for ME / CFS in
New Hub of ME / CFS Research Opens at Harvard Plus the "Hidden Gem" and New Insights