#TripleGivingTuesday Ambassador Spotlight
How Jacqueline Ko is "Holding Space" for artists with disabilities and chronic illnesses
Multi-award-winning opera singer and Canadian OMF Ambassador Jacqueline Ko, long known for her critically acclaimed stage performances, is working urgently to promote inclusivity and accessibility within the opera industry and beyond.  We are honored to share the following interview for Triple Giving Tuesday, in which Jacqueline discusses her advocacy work and how she is #HoldingSpace and #MakingOperaAccessible for artists with disabilities and chronic illnesses.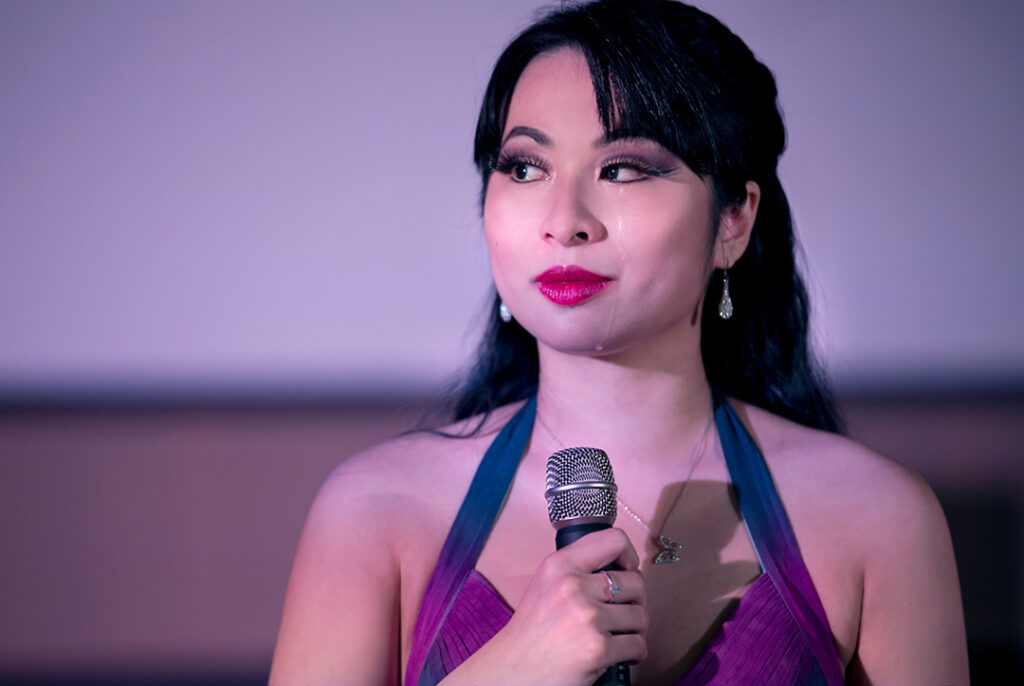 As an award-winning opera singer and the founding artistic director of Opera Mariposa, you've accomplished so much at such a young age! How did you first discover your love of opera?
I started taking voice lessons as a kid, and my first teacher happened to be an opera singer. We discovered that my natural singing range was a good fit for the operatic repertoire – I got introduced to some great music, found out how much fun it was to sing high notes, and I was hooked! 
You were diagnosed with ME/CFS when you were just 10 years old. Can you share a bit about that process, and about your experiences navigating young adult life with ME/CFS?
I actually developed ME/CFS when I was six, but I wasn't diagnosed until I was ten, after a bad relapse. In some ways, diagnosis was more straightforward for me than for many people: my sister Stephanie also has ME/CFS and she'd been diagnosed two years earlier, so that helped us figure out what was going on. Even so, it was a challenge finding a medical professional who'd do the investigations needed to confirm a diagnosis, instead of just dismissing every symptom as "all in my head". 
That's one of the reasons I believe education and advocacy are so vital for ME/CFS: I've seen firsthand how much work still needs to be done.
Becoming disabled so young was difficult – I missed out on school, friends, and most of the typical milestones of growing up. There were years I was so sick, I don't actually remember them at all. But I'm extraordinarily lucky to have had a support system, and Opera Mariposa has grown out of that. I've been very lucky to work with so many amazing and supportive people, and that's enabled me to pursue what I love, even though I've had to take a non-traditional route. 
What have you been up to lately? Can you give us any details about the projects underway at Opera Mariposa? 
I'm still housebound, due to the pandemic – but as someone with ME/CFS, that isn't exactly new. I've been exploring audio and video recording, coaching online, and learning new opera roles from home. 
At Opera Mariposa we recently wrapped up our latest ME/CFS & Fibromyalgia Benefit + Awareness event, which raised over $10,000… bringing our charity fundraising total since Mariposa started to over $100,000!
This fall marks another milestone as well, because we're embarking on our tenth season and launching a new initiative. Starting on November 4th, we're teaming up with several other opera companies across the country to launch 'Holding Space for Disabled and Chronically Ill Opera Artists in Canada'. This series of online conversations will be open to anyone in the Canadian opera sector who identifies as disabled/living with a disability or chronic illness. People can join us on Zoom to network and foster dialogue – or send us their thoughts anonymously ahead of time.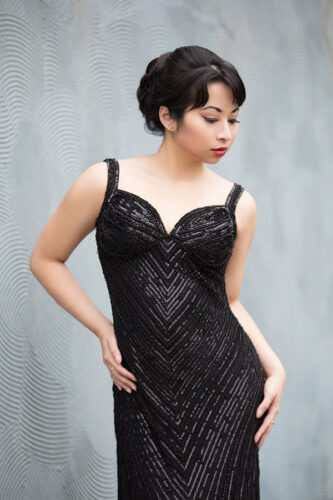 'Holding Space' sounds like an exciting series! How did this idea first come about?  
The idea was brought to us by Alaina Viau, the Founder and Executive Artistic Director of Loose Tea Music Theatre in Toronto. She's another fantastic disabled opera artist, and she was inspired by other 'Holding Space' events for underrepresented groups like BIPOC and LGBTQ2S+ artists.  
There are actually a lot of disabled and chronically ill people involved in opera, but we can face a lot of stigma and stereotypes, so it's incredibly rare for us to be "out". I can't tell you how many times someone has privately told us that they have a health condition or disability, but feel like they can't be open about it. That can be tremendously isolating, and we wanted to create a place where people like us can connect and build community.
What are some ways you would like to see opera and the performing arts industry become more accessible and inclusive?  
I'd like it to be safer for people to discuss both disability and accessibility, and to communicate their access needs. The fact is, every human being has their own access needs: whether they're disabled or chronically ill, minority language speakers, elders, parents, children. These types of conversations need to be normalized, for both artists and audiences. And they should start at the beginning of a project, rather than being an afterthought.
There are so many things that can create barriers for people: from pricing, to scheduling, to things like dress codes. What it comes down to, though, is that if we don't want to exclude people, then we need to be flexible and find different ways for different people to engage. 
As a disabled artist, what advice would you give to those with chronic illness and/or disability that want to pursue a passion for the performing arts? 
My personal experience with ME/CFS won't necessarily be the same as someone else's. And someone with ME/CFS may not have the same needs as someone with another health condition or disability. So the main thing I'd say is that, whether or not you're disabled, there isn't just one right way to have a career or to engage with an art form you love.
What I've personally learned, through trial and error, is that I need to listen to my body. For me, this means scheduling recovery time as part of each project, and being selective about what projects I even audition for. Some days I might need to finish a voice lesson lying down. I still have to remind myself that medical aids are meant to be used, and I shouldn't wait until it's "bad enough" that I can't manage without them. It's a continual learning process, and I'm still figuring it out.  
I've also found it helps to have a community. The reality is, so much of being disabled or chronically ill isn't just about one's individual capacity – there are also systemic barriers, and external expectations and judgments. So it's good to connect with like-minded people. 
Opera Mariposa's 'Holding Space' series launches November 4, 2021 at 1:00pm PT / 4:00pm ET on Zoom, in partnership with Loose Tea Music Theatre, supported by re:Naissance Opera / IndieFest and ASL sponsor Tapestry Opera. The event is presented with automatic captions, with ASL interpretation on request by Thursday, October 28. Learn more and register for FREE at operamariposa.com.
Don't forget — when you donate to OMF anytime between now and November 30, your donation will be TRIPLE MATCHED! Your gift, of any amount, helps to accelerate research so people can pursue their passions without the limitations inflicted by related chronic, complex diseases.