Information provided by Celia Marshall, ME Support, Isle of Man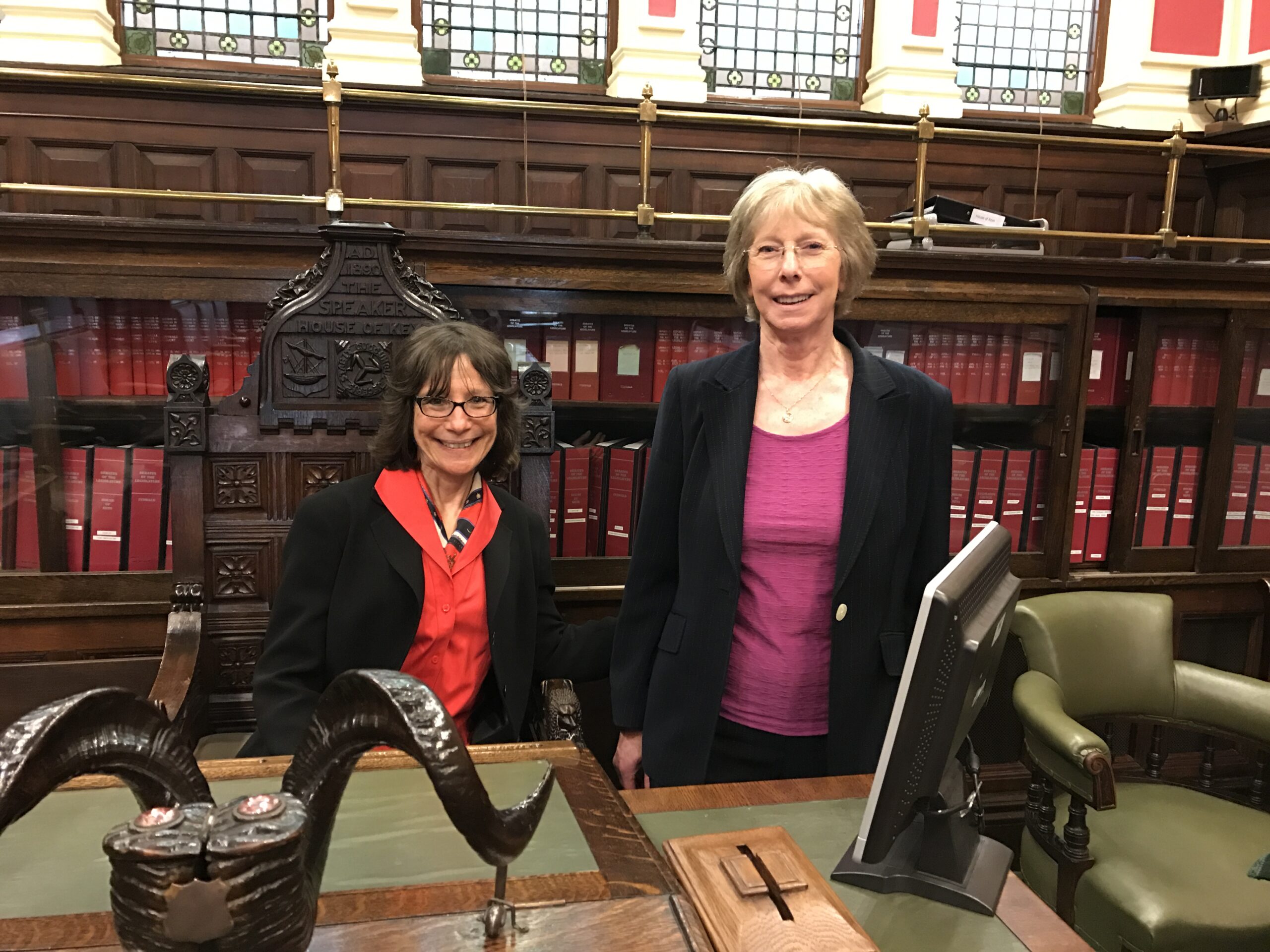 We gave Linda a jammed packed programme of meetings with various people including the Minister Kate Beecroft (photo), presentations to Members of Tynwald (Isle of Man Parliament) a public meeting, informal meetings with members, and Manx Radio, all to raise awareness and move forward government plans to set up a service here on the Isle of Man. We believe that Linda's visit has really moved forward our campaign for M.E. patients.
Linda brought a message of hope, and was talking about doing trials on possible effective treatments in the next year or so!!
We were really honoured that Linda was able to visit us on our small Island with a population of just 90,000. She is a truly amazing, dynamic and sympathetic lady, and it was a real privilege for us to able to spend time with her.