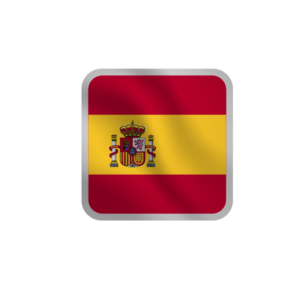 MAECENATA STIFTUNG
TRANSNATIONAL GIVING
How to donate from Spain
to
OMF Europe – Germany
Spanish donors can make their donations by following these steps (effective October 2019):
1. Send an email to our partner Fundación Empresa y Sociedad,
Mr. Francisco Abad: fabad@empresaysociedad.org indicating:
• The beneficiary entity "OMF Europe"
• The amount of the donation.
• Donor identification data:
• Name and surnames (individual donor) or
business name (corporate donor)
• Postal address / Phone and E-Mail
• Tax identification (NIF, NIE or CIF)
• Attach a copy of your ID or card with the CIF of the donor (if
it is Spanish) or with the NIE (otherwise). It is a key document
to process the information to the AEAT about the tax
treatment of the donation in Spain.
2. Make the donation via Wire Transfer to:
Bank: Banco Caminos
Account holder: Fundación Empresa y Sociedad
Address: Almagro 8 / 28010 Madrid (SPAIN)
IBAN: ES79 0234 0001 0490 3028 5466
BIC: CCOCESMM
Communication: TGE – OMF Europe – Germany
Contact: Francisco Abad
E-Mail: fabad@empresaysociedad.org
Phone: +34 676270816
OBERFÖHRINGER STRASSE 18, D-87679 MÜNCHEN
HAUPTSTADTBÜRO: RUNGESTRASSE 17, D-10179 BERLIN / TEL. +49-30-28387909
MST@MAECENATA.EU                WWW.MAECENATA.EU
VORSITZENDE DES STIFTUNGSRATES: STEFANIE WAHL
VORSTAND: DR. RUPERT GRAF STRACHWITZ, DR. FELIX WEBER