On July 12th, Ron Davis and Janet Dafoe will celebrate their
50th Wedding Anniversary.
On July 17th, Dr. Ron Davis will celebrate his birthday.
OMF is inviting you to join us in being part of a special card for these milestones.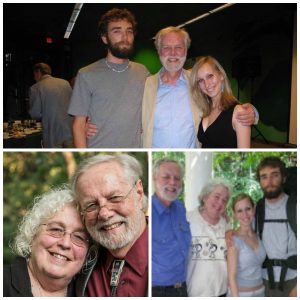 Donate in honor of Ron and Janet for their celebrations and show them how much our community appreciates their tireless work.
All donors will be invited to sign a special card that will be sent to Ron and Janet on July 17. Your donation confirmation email will include a link to add your personal message and photo (optional) to the celebration card.
We want to include as many wishes as possible. Donations of any amount will help to advance research. Whether you can contribute $1 or $1,000 please be part of this important effort and donate now.
Please donate generously to honor Ron and Janet and support OMF's research.
(If you are unable to donate and wish to share a message on the card, please contact us directly.)